In an ironic twist, just as gaming gets bigger and bigger every year, my interest in it has dwindled. But of course I'm still impressed with all the games, the latest Xbox Series X|S consoles and I think Valve's Steam Deck is one of the most important releases in years.
But due to work-life balance and my penchant for reading or watching in-depth YouTube videos, I just haven't found time to game. This problem had been going on for years to the point where I had to schedule myself in for a gaming session. Despite all this, I'm running a 13th gen Core i9 with an NVIDIA RTX 4080 Ti – a PC system most people dream of – and even that isn't enough. Yes, cry for me.
Razer's new portable cloud gaming device, aptly named Razer Edge, changes everything for me.
I recently bought the Wi-Fi version early, thanks to Razer rewarding its community of followers. I'm blown away by it, even though you could say I could use my Google Pixel 7 for a similar experience.
But here it is Why I think it's different with me.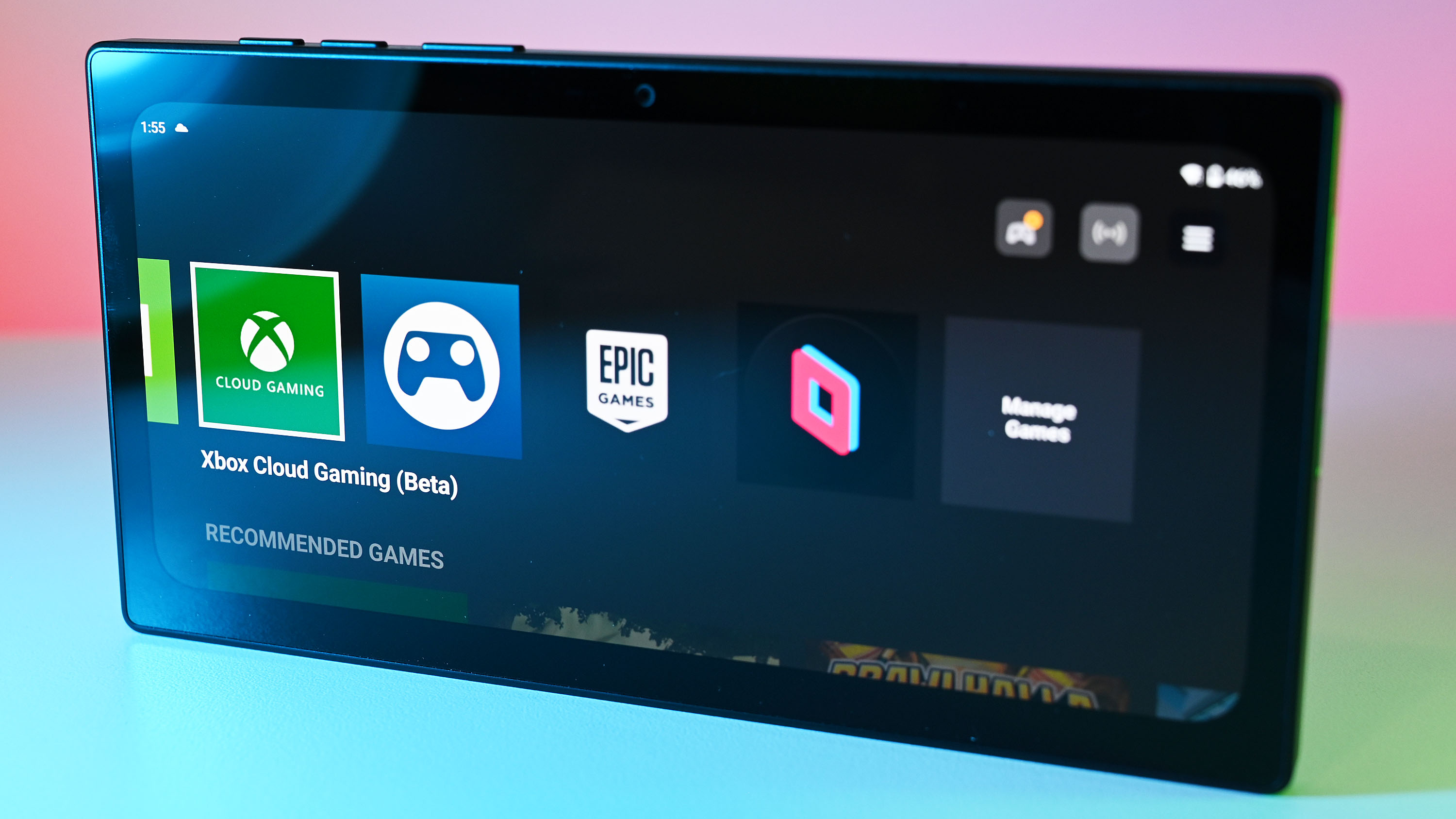 First, there's something to be said for a one-purpose tool (Razer Edge) versus one that tries to be everything (smartphone). Putting an expandable controller on my phone, switching to a game mode, draining the battery, and not being able to multitask (yes, I like using my phone while gaming) is not something I enjoy. But when I'm sitting on the couch, I grab the Edge, hit the power button, and I'm gaming in under a minute, because it's just like any other gaming handheld. That convenience and simplicity are worth it to me.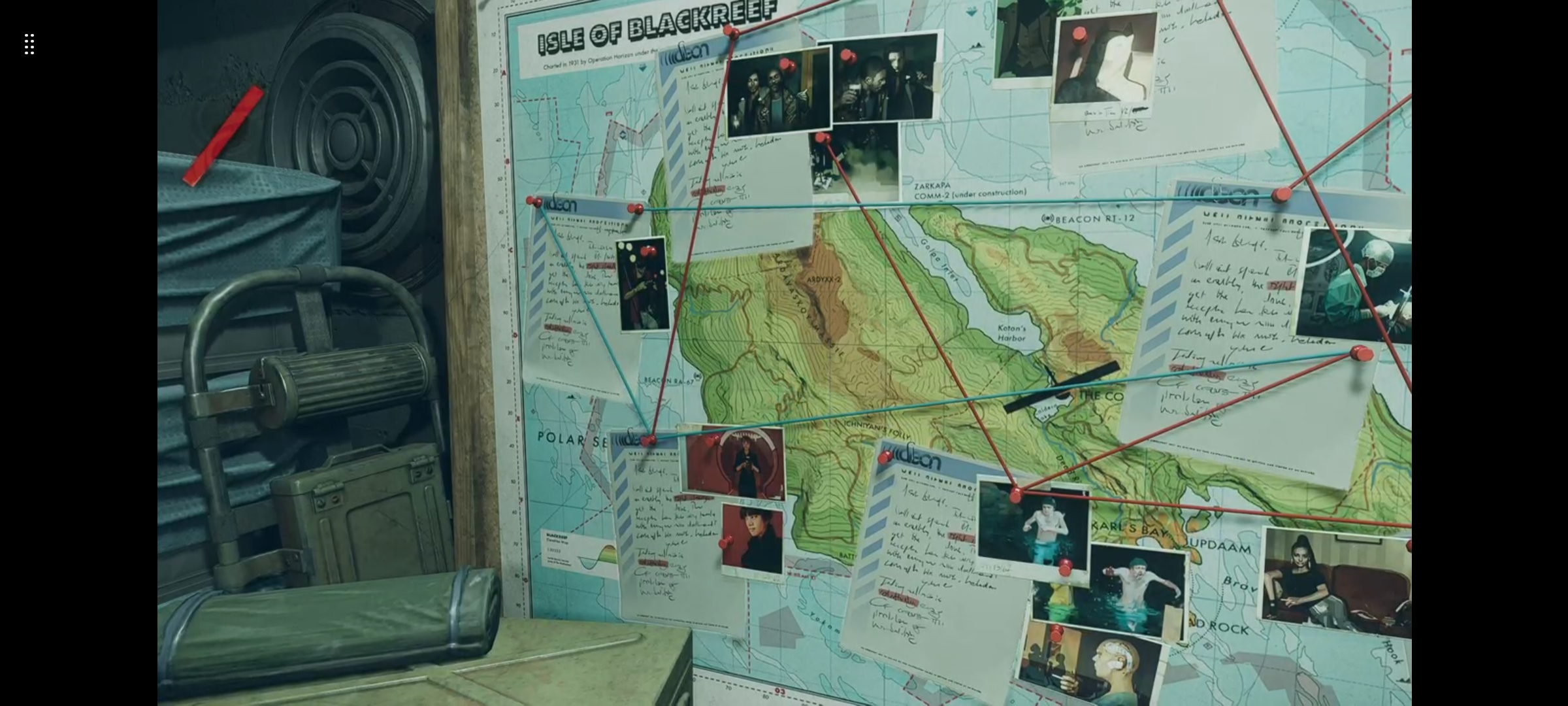 There is also size. Part of me wishes the 6.8-inch AMOLED screen was a little bigger, but I find Steam Deck almost too big (as a device, not a screen). Even when traveling, I rarely pack the Steam Deck, as the hard case takes up a ton of space in my backpack. The Razer Edge, on the other hand, is much smaller, mainly because it comes apart. So the next time I have to fly (probably in the next week), the Razer Edge is going with me.
Swipe to scroll horizontally
| Header Cell – Column 0 | Razor edge |
| --- | --- |
| Operating system | Android 12 |
| CPU | Snapdragon G3x Gen 1 gaming platform (3.0GHz 8-core Qualcomm Kryo CPU) |
| GPU | Qualcomm Adreno GPU |
| RAM | 6 or 8 GB LPDDR5 |
| Storage | 128GB |
| Display | 6.8in, touch, 2400 x 1080, AMOLED, 144Hz |
| Audio | 2-way speakers with Verizon Adaptive Sound, 2 digital microphones |
| Wireless | Wi-Fi 6E, Bluetooth 5.2, Sub 6, mmWave Verizon 5G |
| Battery | 5000mAh |
| Dimensions | 259.7 x 84.5 x 10.83mm |
| Weight | 263.8g, 400.8g with controller |
| Colour | Black |
And what about the elephant in the room: cloud gaming? I'm using Xbox Cloud Gaming and I'm about to test NVIDIA's GeForce NOW powered by RTX 4080s. I like it a lot, and choosing between the two services is hard. I started playing Star Wars Jedi Fallen Order ages ago and, like other games, quickly forgot about it. But there it is, in my Xbox Game Pass library. I pressed play, and before you know it, I'm back in it on a gorgeous 2400×1080 screen with 144Hz refresh (although Xbox can't stream at that speed, everything still seems smooth; plus, GeForce Now is capable of 144FPS).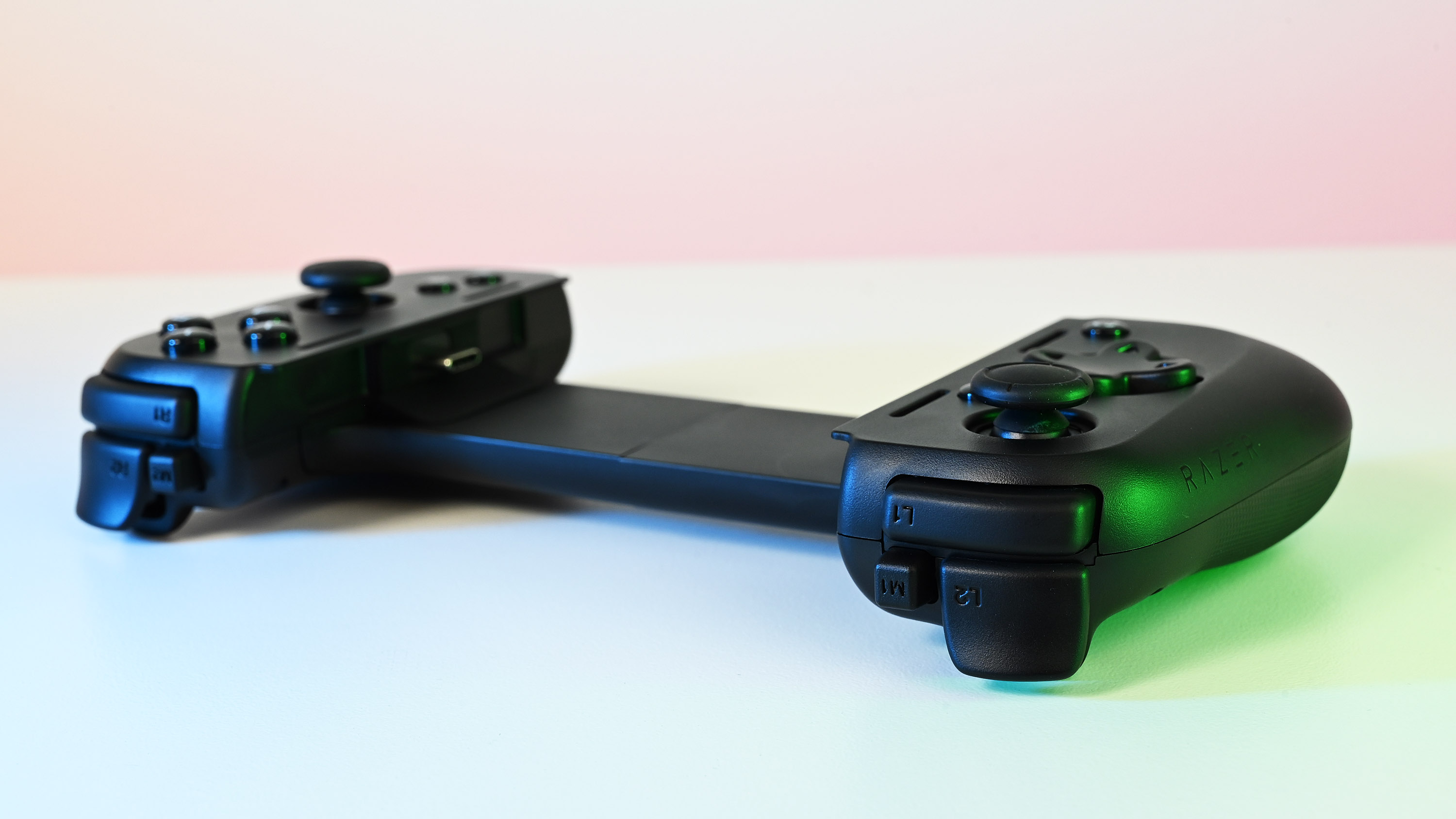 Do you know how weird it is to play Jedi Fallen Order (or Deathloop) with console-level graphics on a 6.8-inch AMOLED handheld? It's wild. I have no latency issues on my 200MB/s down network and everything felt normal. (I'll also be testing the Verizon 5G version of the Razer Edge soon.)
I am not alone in this revelation. Our staff writer Zachary Boddy wrote a recent article describing how they now believe in cloud gaming after reviewing Logitech's G-Cloud. They can explain the revelation better, so read it.
Razer Edge is not for everyone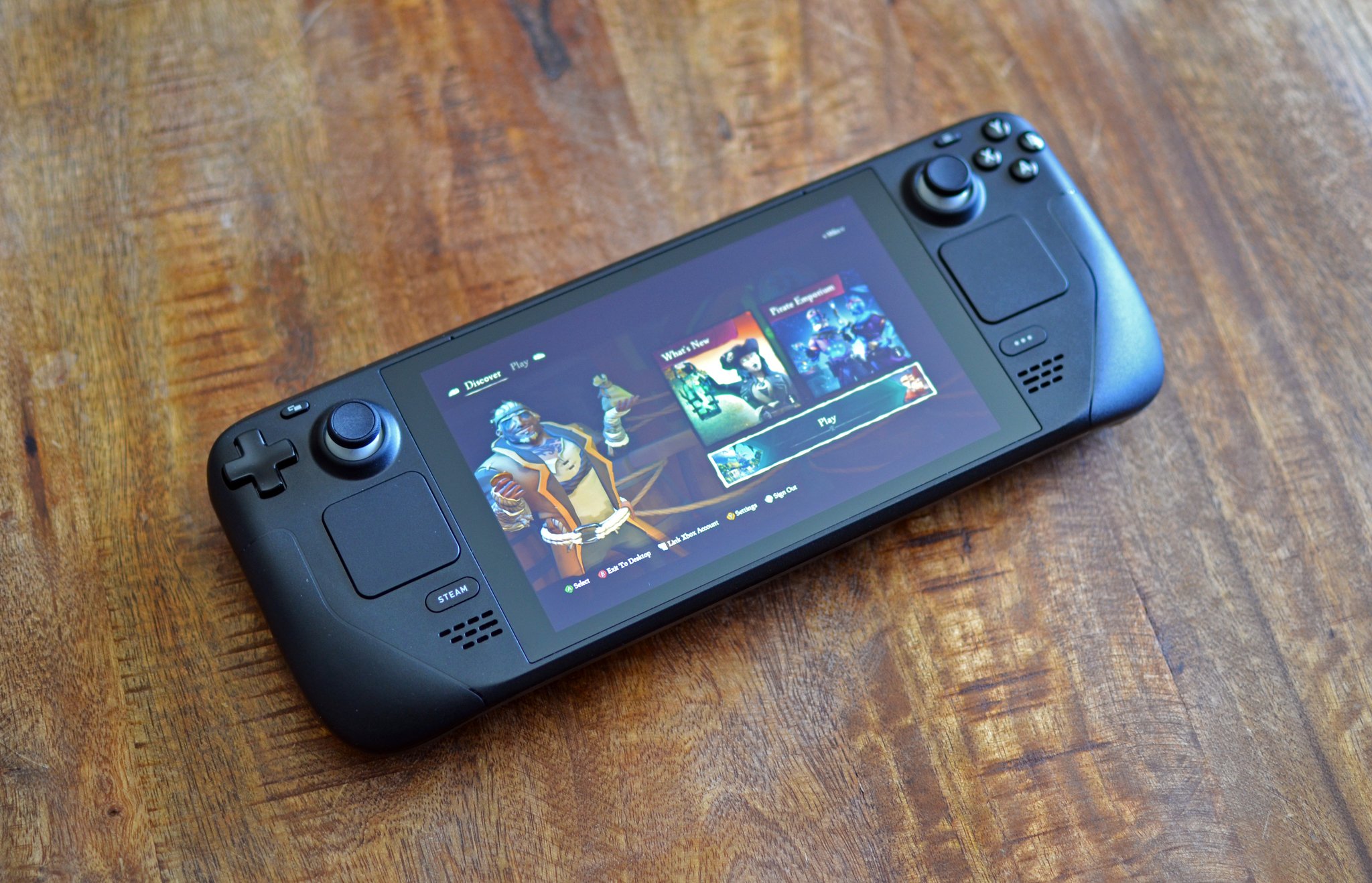 I get the argument someone is going to make: use your phone. That is an acceptable solution for many if it works for you. But for the reasons outlined above, I enjoy having a device built just for gaming. That argument isn't much different from why some prefer gaming on a console over a gaming PC, so don't get all holier than though with me.
Even for gaming performance, Edge includes ventilation and a small fan for the Snapdragon G3x Gen 1 Gaming Processor (3.0 GHz 8-core), so nothing gets hot or stutters. That's important to me. The size and ergonomics are great, and the screen is beautiful, the stereo audio speakers are fantastic.
The only thing not to like is the $399 price tag, but that's a "you" problem, not mine.
I won't be throwing shade at Valve's Steam Deck either. It's a fantastic piece of hardware and it's wild to see what the community does with it. But with some of the performance compromises, shorter battery life, colossal size, poorer display, lower PPI (215 vs. 387), and constant OS and game updates, I think cloud gaming is way more important. And games just look better on the Razer Edge.
Like all things in life, the important lesson is finding the path that works for you. If I needed the Razer Edge to get back into gaming, so be it – it works for me! Excuse me while I relax and play some Lego Star Wars.
Stay tuned for our full review of the Razer Edge and related content!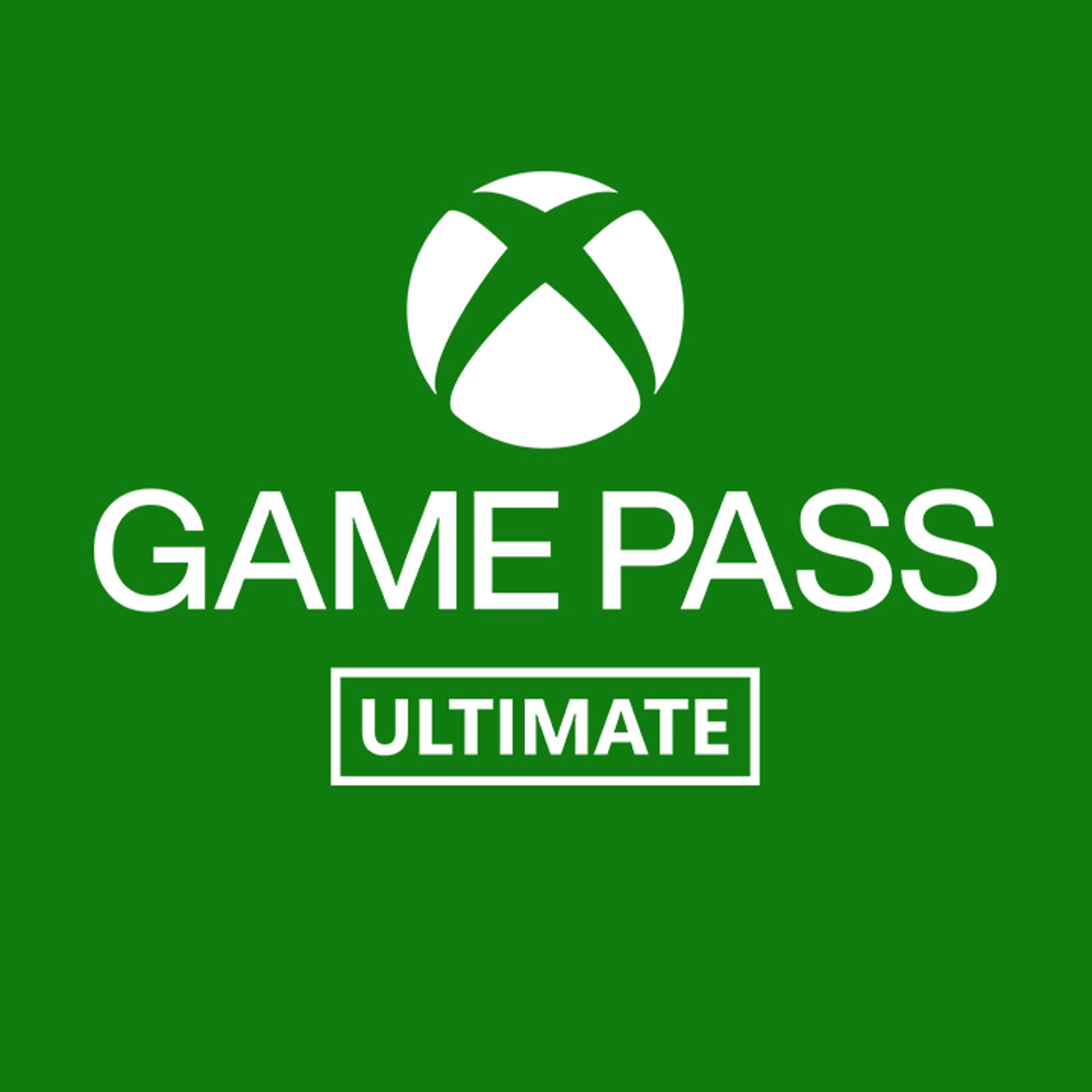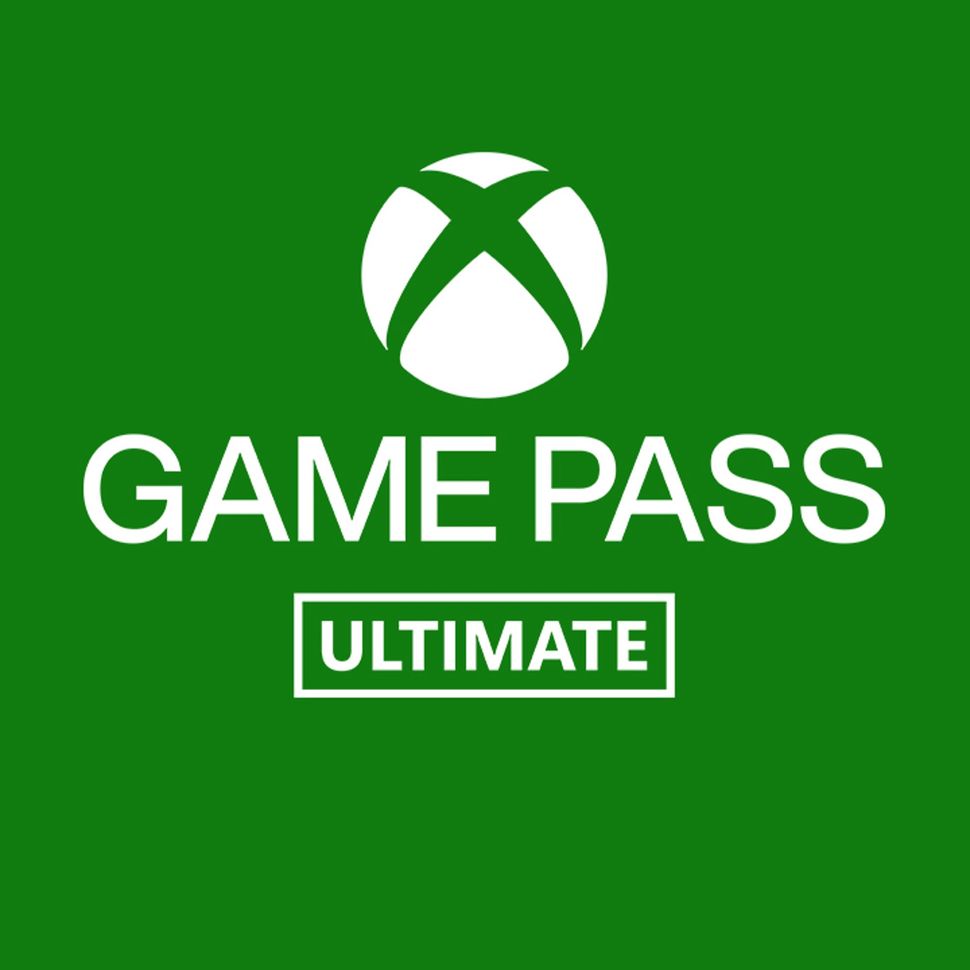 Want to experience the surprising Xbox thrill that is Hi-Fi RUSH? The best way to do this is through Xbox Game Pass, which includes Tango Gameworks' latest masterpiece on Xbox Series X|S, Windows PCs, and the cloud.