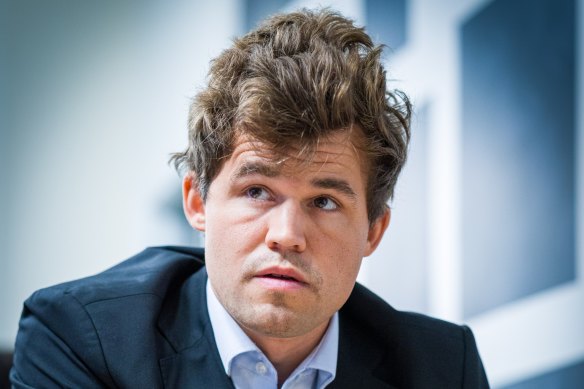 ouch. But I love a teenage giant killer. So far, so good, right?
wrong. Niemann was less gracious in the win, telling reporters: "It must be embarrassing for the world champion to lose to me. I feel sorry for him!" The day after Niemann's victory, Carlsen withdrew from the tournament altogether.
Ooh, big step.
Precisely. And to make things even more interesting, Carlsen posted a cryptic video on Twitter in which football coach Jose Mourinho said, "When I speak, I'm in big trouble." Internet sleuths interpreted this as Carlsen accusing Niemann of cheating, causing the chess world to collapse.
Why do people think Niemann cheated? Can't he just play chess well?
As the match progressed, Carlsen used a move called the "Fianchetto Variation," which allowed him to take out Niemann's dangerous Bishop. Niemann responded with a rarely seen counter-move that allowed him to win over Carlsen's pawns and eventually knock out the game. After the win, Niemann claimed that earlier that same morning he happened to see footage of a Carlsen match from four years ago, where the Norwegian had used the exact same set of moves.
That's a bit suspicious. But how do you cheat in chess? Isn't everyone looking at you all the time?
This is where the story gets really weird.
Oh, now it gets weird.
Stay with me. So the world's best computer chess program, Stockfish, is now much better than any human player. One of the most popular theories circulating, propelled by Elon Musk, is that Niemann used wirelessly vibrating anal beads to read signals from a computer chess machine, such as Stockfish, about what moves to make.
Right. So the sex toy told him where to take the bishop. And you also mentioned Elon Musk?
Yes. The founder of Tesla is a great chessman.
Not surprising.
Agreed. Anyway, Musk helped popularize the theory when he joked about it in a since-deleted tweet. "Talent hits a target no one else can hit," Musk wrote in the now-deleted post, "Genius hits a target no one can see (because it's up your ass)."
hmm. And did Niemann respond?
He did. The problem Niemann faces is that he had previously admitted that in the past (when he was 12 and 16) he had used a computer chess engine to cheat at online chess. But he claims that was when he was young and stupid, and now he's, well, still young, but not that stupid. He also offered to undress to prove his innocence.
"If they want me to undress completely, I will. I do not give a hoot. Because I know I'm clean," Niemann said in an interview after his win.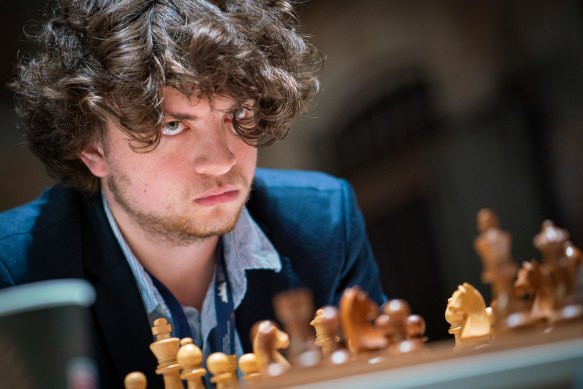 Naked chess can be an atmosphere.
No doubt. But wait a minute, there's more. Niemann and Carlsen entered the Julius Baer Generation Cup again this week, and guess what?
Was Niemann naked?
No. But in the end they played against each other in a rematch, and Carlsen made only one move, turned off his camera and left the game, shocking the chess world (again).
So what's going to happen now?
Well, it's about who makes the next move.
Loading
Was that a chess joke?
Right. Carlsen has refused to speak publicly about his loss to Niemann, his tweet or Monday's shocking omission. Meanwhile, Dr. Kenneth Regan, a University at Buffalo faculty member who is an expert in chess and identifying cheaters, has reviewed all of Niemann's matches over the past two years and stated that he does not believe the teen cheated.
I think the only question left is: when will we get the Netflix true-crime series?
The teenage gambit?
That is very good.
Checkmate.
Discover the following TV series, streaming series and movies to add to your must-sees. Download the watchlist delivered every Thursday.