Book honor, they are coming. The 2022 titles long-listed for the National Book Award are helping to get things going, and the Newbery deliberations mockery is in high gear. As for Banned Books Week, the not-a-celebration event attracted a lot of announcements, commentary and continued attention from our readers.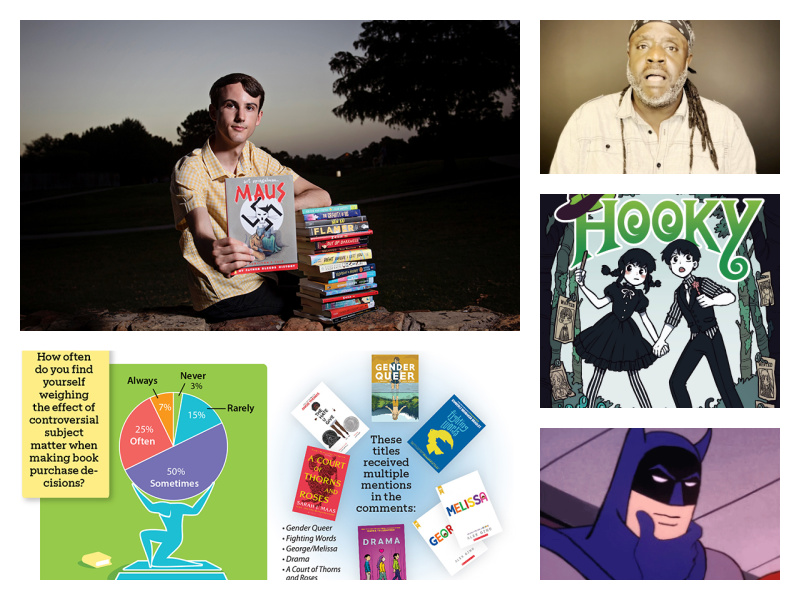 Book honor, they are coming. The 2022 long-listed titles of the National Book Award help kick off the awards season. Mock Newbery efforts are in high gear, with "Heavy Medal" hosting crowdsourced suggestions and related conversations. On "100 Scope Notes," Travis Jonker mentions the best in illustrated children's books prior to the Time.
on the home front, SLJ The deliberations on Best Books continue steadily. Stay tuned.
As for Banned Books Week, the non-celebration commemorative event, drew a lot of news, commentary and continued attention from our readers.
The top stories of the week to be:
Unite Against Censorship: A First-Person Account of Banned Books Week Youth Honorary Chair
Former Katy, TX, college student Cameron Samuels writes about their experience fighting book bans and rallying fellow students to join them.
Forbidden Books Week 2022: A time for education, advocacy and action
This is not a year for reflection, but a call to action.
Censorship attempts will have a lasting impact on school library collections, SLJ survey shows
In the past year, school librarians have faced coordinated, hateful censorship campaigns that affect available books and collection development decisions. Here they share their stories.
Librarians Share Their Plans for Forbidden Books Week
Banned Books Week (BBW) starts on Sunday. While some school librarians avoid the week-long event due to censorship attempts and community controversy, others will engage students in BBW activities and conversations.
Longlist for the National Book Award 2022 for children's literature announced
The National Book Foundation has longlisted 10 titles for the 2022 National Book Award for Children's Literature.
Most Popular on the SLJ Blog Network:
Get printout. Go digital. Get both!