While in Indonesia, where he might have to stay, treasurer Jim "Chicken" Chalmers again warned himself:
Chalmers said "very concerned about global conditions" would set the backdrop for next month's budget.

"Inflation creeps up on the world, with central banks reacting resolutely and bluntly; global growth slows; most of the risks are downwards," he said.

"The economies of the United States and the United Kingdom have reversed, and China's is slowing down. Meanwhile, the war in Ukraine has sparked an energy crisis in Europe that shows no signs of abating.

"IMF director has warned we cannot rule out another global recession"
Whenever the treasurer mentions runaway inflation and a weak budget, replace both with the words "Chicken Chalmers" because it is he who is causing this.
The budget could be established in a jiffy if the resources were properly taxed. In particular the export of energy. Related, energy is the prominent feature of Australian inflation in the coming year.
Utility bills are on track to add 2.5% to the CPI and 5% over two years. The only driver is the stratospheric gas and coal prices driving electricity prices crazy.
Australia has plenty of cheap gas and coal, but Chicken Chalmers refuses to use its reservation policy or export tariffs to break Australia's tie to international prices.
According to Labor sources, this is because he was "scarred" by his experience with the Rudd administration's attempt to impose a super profit tax in 2010. That is, he is a policy coward.
The second hallmark of runaway future inflation is housing rents, which make up 7% of the CPI. Rents are now at 10%, which will add another 0.7% to the CPI in the coming year. Fortunately, there will be significant compensation in falling construction costs, but Chicken Chalmers is doing its best to prevent that too by restarting mass immigration right into the gulf. This will of course drive the rents crazy.
To understand how bad this policy making is, we need to add one more factor. Chicken Chalmer's massive immigration restart will also destroy the still-weak wages.
The end result of the two blunders – the refusal to regulate energy and deregulate the flows of people – is a bloodbath for real incomes: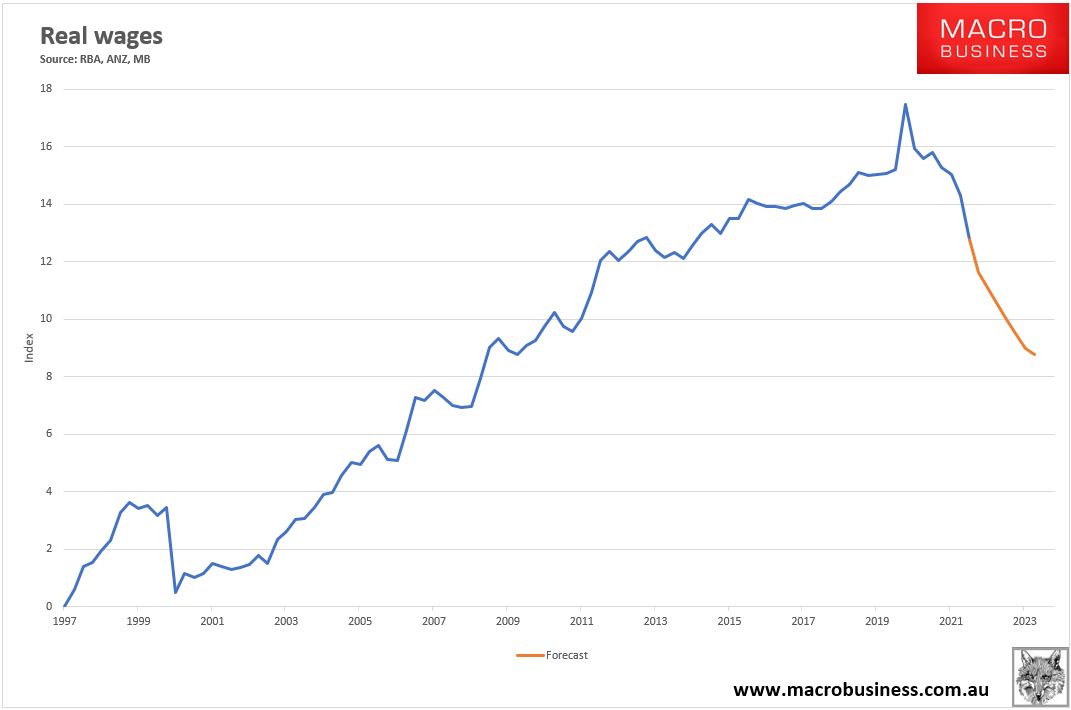 Chicken Chalmers rose to power with a promising cost of living and rising wages. Instead, he's going to roll back 13 years of real wage increases within a year.
This is the worst debut by a treasurer since Jim Scullin announced the Great Depression in 1929.
Almost a century ago.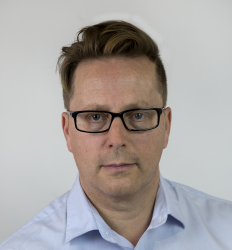 Latest posts from Houses and Holes
(see everything)