Interest rates could be half a point lower than the market expects due to Canadians' high debt, economist says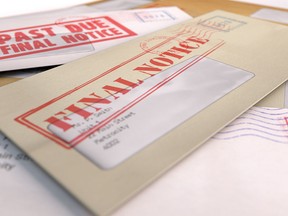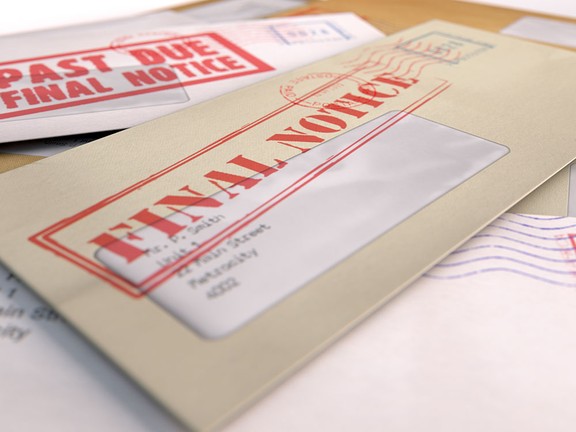 Reviews and recommendations are unbiased and products are selected independently. Postmedia may earn an affiliate commission for purchases made through links on this page.
Article content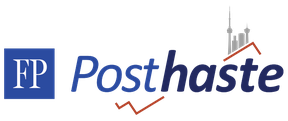 Good morning!
Article content
A "hawkish" statement from the Bank of Canada this month and an inflation shock in the United States have prompted many investors and economists to raise their interest rate forecasts.
The surprising strength of the US core consumer price index last week shocked markets and boosted expectations that the US Federal Reserve interest rate would reach nearly 4.5 percent in April next year.
Markets are now betting that the Bank of Canada will raise its key rate to a peak of 4.1 percent in March next year, about 50 basis points higher than a month ago, said Paul Ashworth, North America chief economist at Capital Economics.
Of Canada's largest banks, the Royal Bank of Canada and Toronto-Dominion Bank now expect Canadian interest rates to peak at 4 percent, and the Canadian Imperial Bank of Commerce has raised its forecast to 3.75 percent. The Bank of Nova Scotia and the Bank of Montreal also forecast a peak of 3.75 percent.
Article content
But Capital argues that there are several reasons why the central bank might not be able to raise as much as many now think.
First, a cloudy outlook for production. While manufacturing output grew 0.5 percent in June and 0.6 percent in July, this gain only partially offset a 2.1 percent decline in May.
Gains in July also appear to have been bolstered by a temporary spike in sales of motor vehicles and parts, driven by reduced retooling downtime. U.S. data showed a similar increase, but was subsequently revised downwards and production fell 1.4 percent in August "indicating that the Canadian increase will also prove transient," Ashworth said.
"With the manufacturing PMI plummeting in recent months, it appears that the global manufacturing slump – caused by zero-covid lockdowns in China and rising energy prices in Europe – will also infect Canada," he said.
Article content
Then in the second quarter, Canadian household wealth plunged into its largest quarterly decline ever as both the housing and equity markets lost ground.
Canadians lost a record $990 billion in wealth in one quarter. During the 2008 financial crisis, assets fell by just $520 billion over a 12-month period.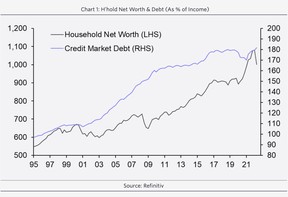 Ashworth said this would be more concerning, without the vast wealth of wealth Canadians have built up over the pandemic years; net worth still remains significantly higher than before the pandemic. It will decline further as housing wealth continues to decline in the coming quarters.
However, the biggest reason Capital expects the Bank of Canada's peak interest rates to be lower than the Fed's is the sharp rise in household debt. As borrowing rates rise, Canadian household debt in the credit market has risen to a record high of 182 percent of disposable income.
Article content
"With higher household indebtedness and now a markedly weaker labor market, we expect the peak in Canadian key rates to be closer to 3.5 percent," Ashworth said.
____________________________________________________________________________
Has this newsletter been forwarded to you? Sign up here to get it in your inbox.
____________________________________________________________________________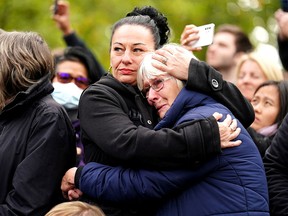 LAST GOODBYE Members of the crowd on The Mall listen to Queen Elizabeth's state funeral at Westminster Abbey, London. Hundreds of thousands lined the streets of the capital for her funeral, and millions from around the world mourned the monarch who ruled the Commonwealth for 70 years. Photo by Mike Egerton/Pool via Reuters
Article content
________________________________________________________________

Prime Minister Justin Trudeau will attend the opening of the high-level general debate of the 77th session of the United Nations General Assembly. Minister of Foreign Affairs Melanie Joly will also be present
Trudeau will also participate in the Global Food Security Summit and "Countdown to CBD COP15: Landmark Leaders' Event for a Nature Positive World." Environment and Climate Change Minister Steven Guilbeault will also attend
Bank of Canada Vice Governor Paul Beaudry Addresses "Pandemic Macroeconomics: What We Learned and What We Expect"
Officials from the Department of Finance Canada, Health Canada, Canada Mortgage and Housing Corporation and the Canada Revenue Agency will hold a technical briefing on the implementation of the recently announced affordability measures for dental, housing and GST loans
The competition office hosts the Competition and Green Growth Summit, where experts discuss the interplay between competition law and policy and sustainability. The summit will bring together international competition authorities, regulators, companies, non-governmental organizations, lawyers and academics
The standing committee on natural resources meets to discuss the greenhouse gas emissions ceiling for the oil and gas sector
Elevate Festival tech conference in Toronto
Mining Association of Canada President and CEO Pierre Gratton delivers the keynote address at a Vancouver Board of Trade forum on mining
Today's data: Canadian CPI, Teranet/National Bank House Price Index and Vacancies; US Housing Starts and Building Permits
Income: Dawn Cannabis
Article content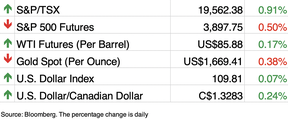 ____________________________________________________________


____________________________________________________________

__________
Canada's inflation figure is out today and after the shock to markets last week, when US inflation rose rather than fell, it would be understandable for some to be wary. Most expect inflation to cool slightly in August, but RBC economists say that "under the dwindling number of headlines, some prices are still rising." They expect inflation excluding food and energy to remain stable at 5.5 percent and not peak until later this year, when the Bank of Canada rate hikes really start to bite.
Article content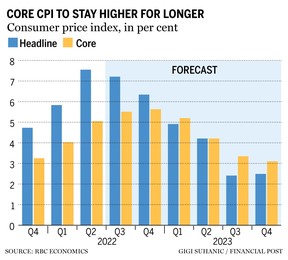 __________________________________________

The Canadian stock trading landscape has changed significantly in recent years. With growth opening up more room for traders without significant capital, now could be an excellent time for an aspiring investor to start. The Toronto Stock Exchange (TSX) may be intimidating to new traders, but there are relatively easy ways to gain skills once you start testing the waters and learning how to make money trading stocks.
If you want to learn how to start day trading, plus get some stock investment tips and stock analysis skills, our content partner StackCommerce offers a Premium Novice-to-Expert Day Trading & Technical Analysis Bundle.
This 16-hour course bundle includes introductory and advanced lessons on day trading and can help you learn what to look for as you become an investor on the global stage or more local with the TSX.
_________________________________________________________
Today's Posthaste is written by Pamela Heaven (@pam Hemel), with additional coverage from The Canadian Press, Thomson Reuters, and Bloomberg.
Do you have a story idea, pitch, embargo report or a suggestion for this newsletter? Email us at posthaste@postmedia.com, or click reply to send us a message.
Listen to Down to Business for in-depth discussions and insights into the latest Canadian business news, available wherever you get your podcasts. Watch the latest episode below: